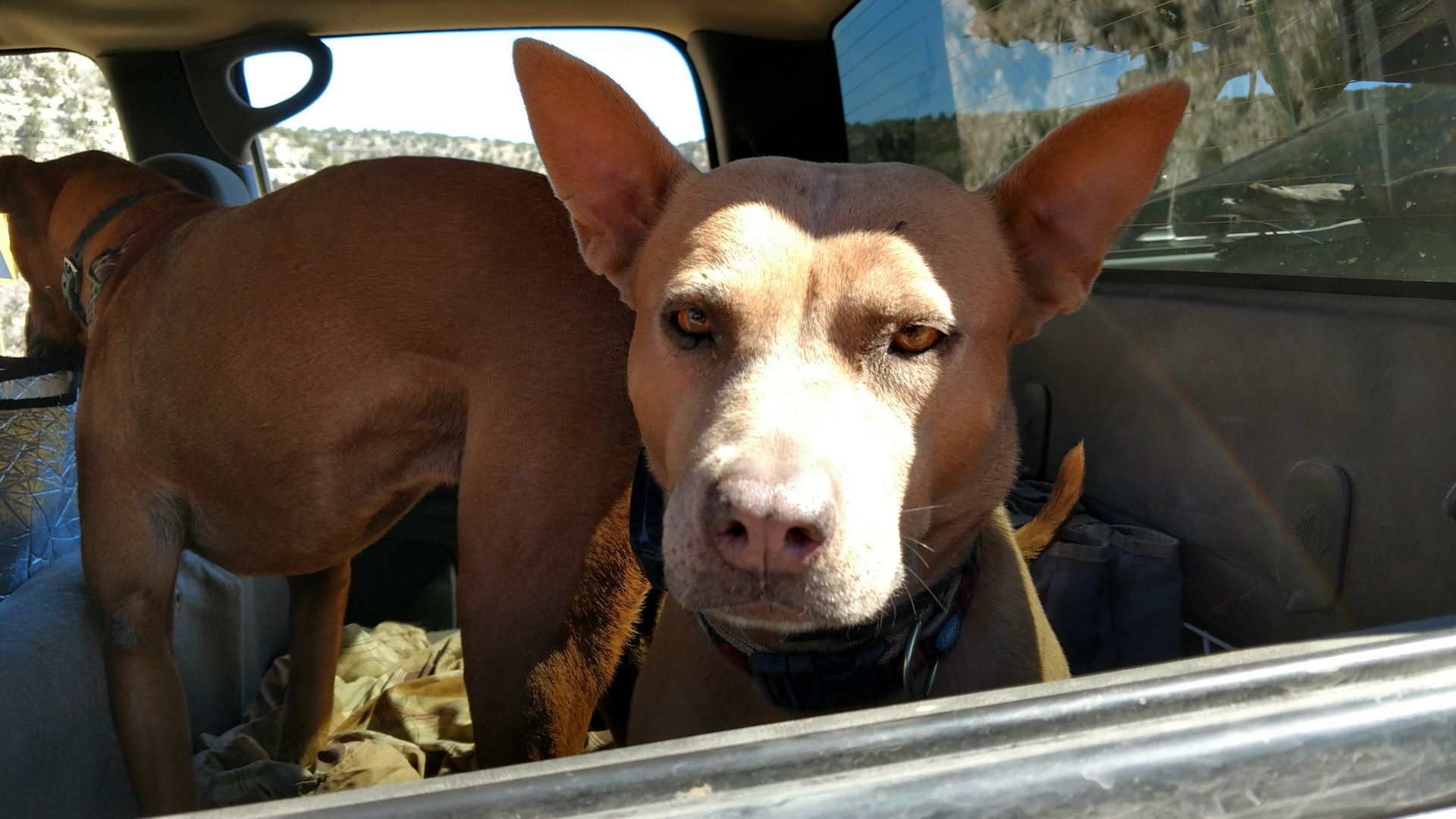 Fall colors were coming in nicely.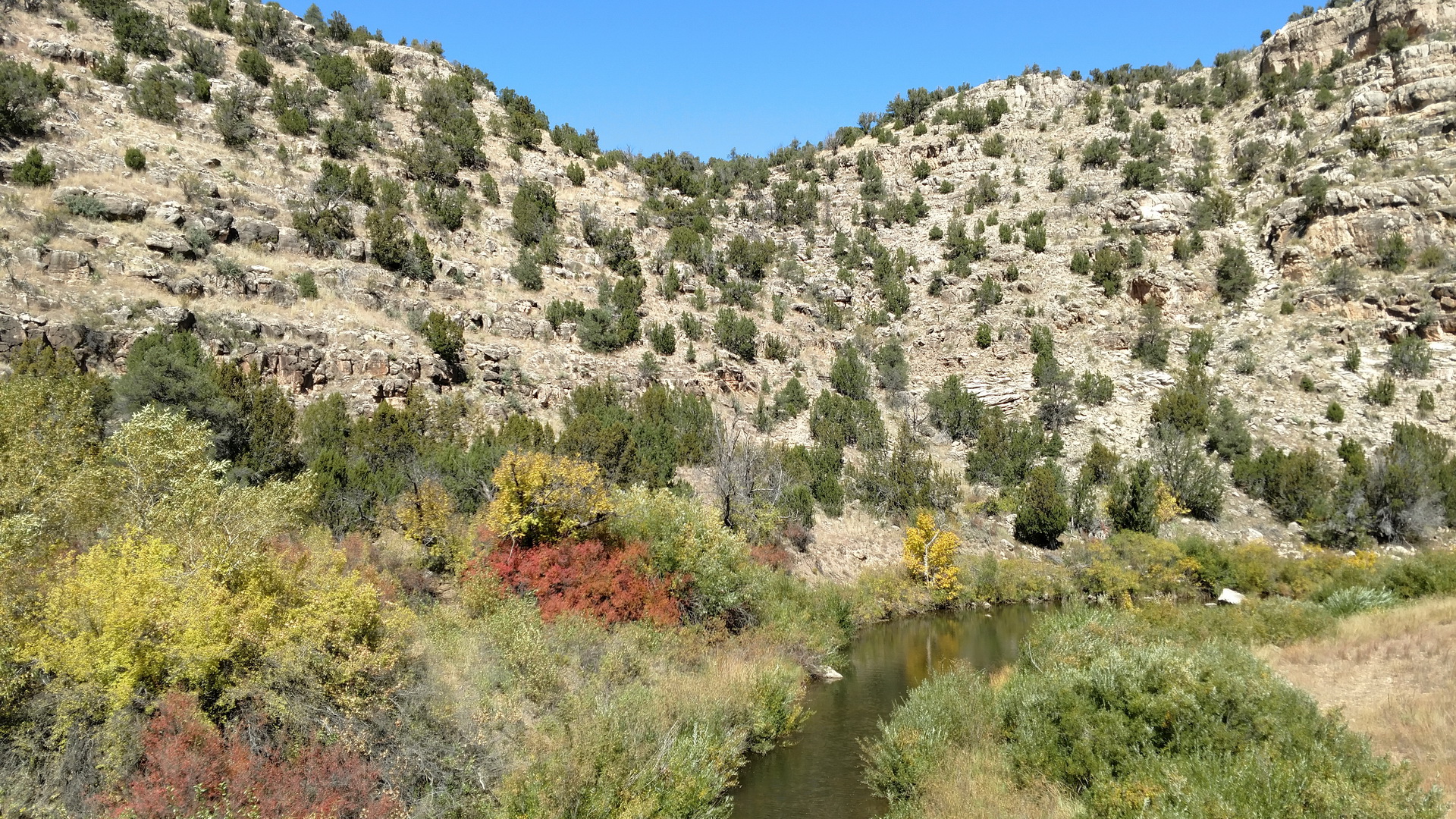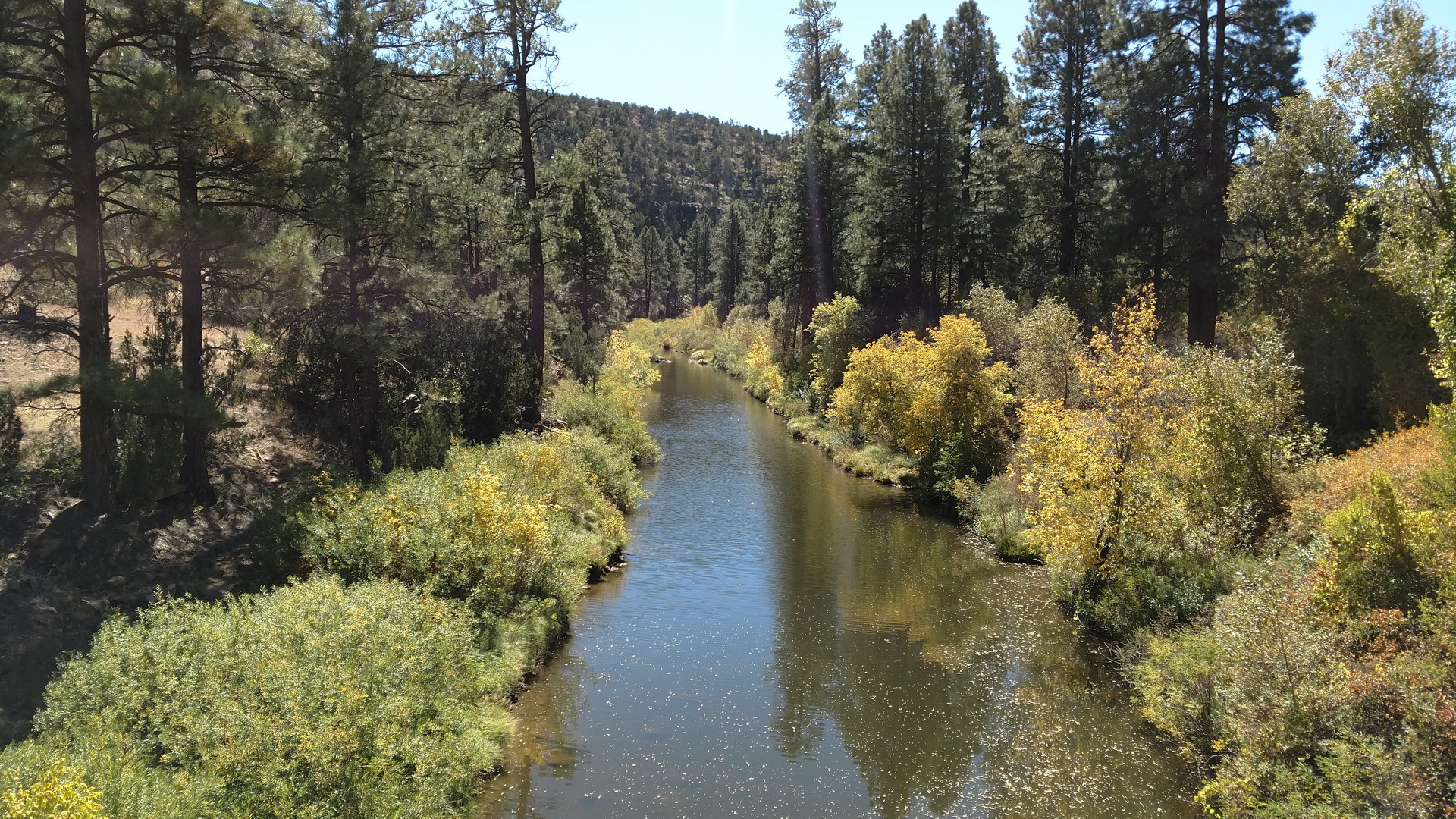 Camp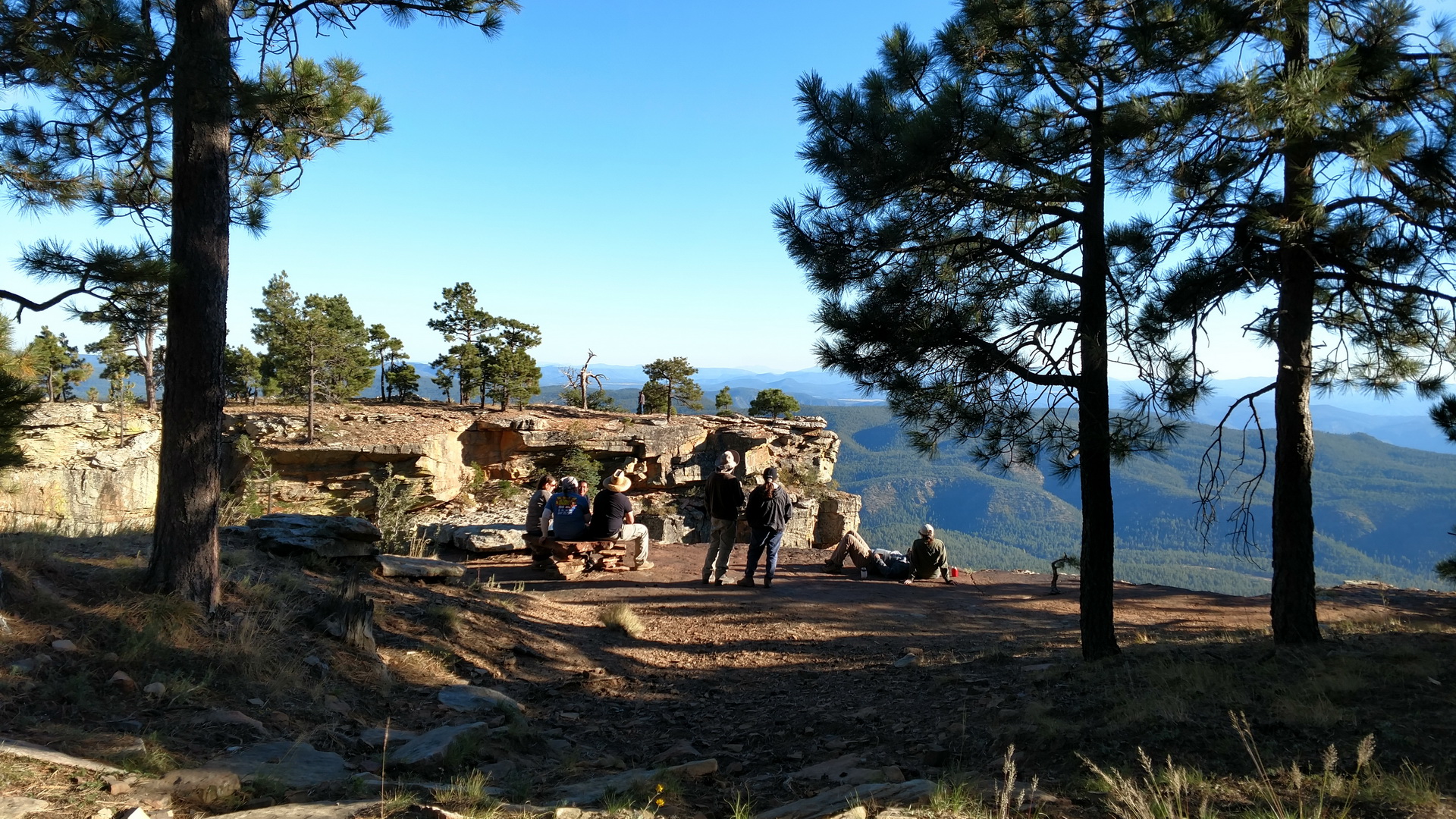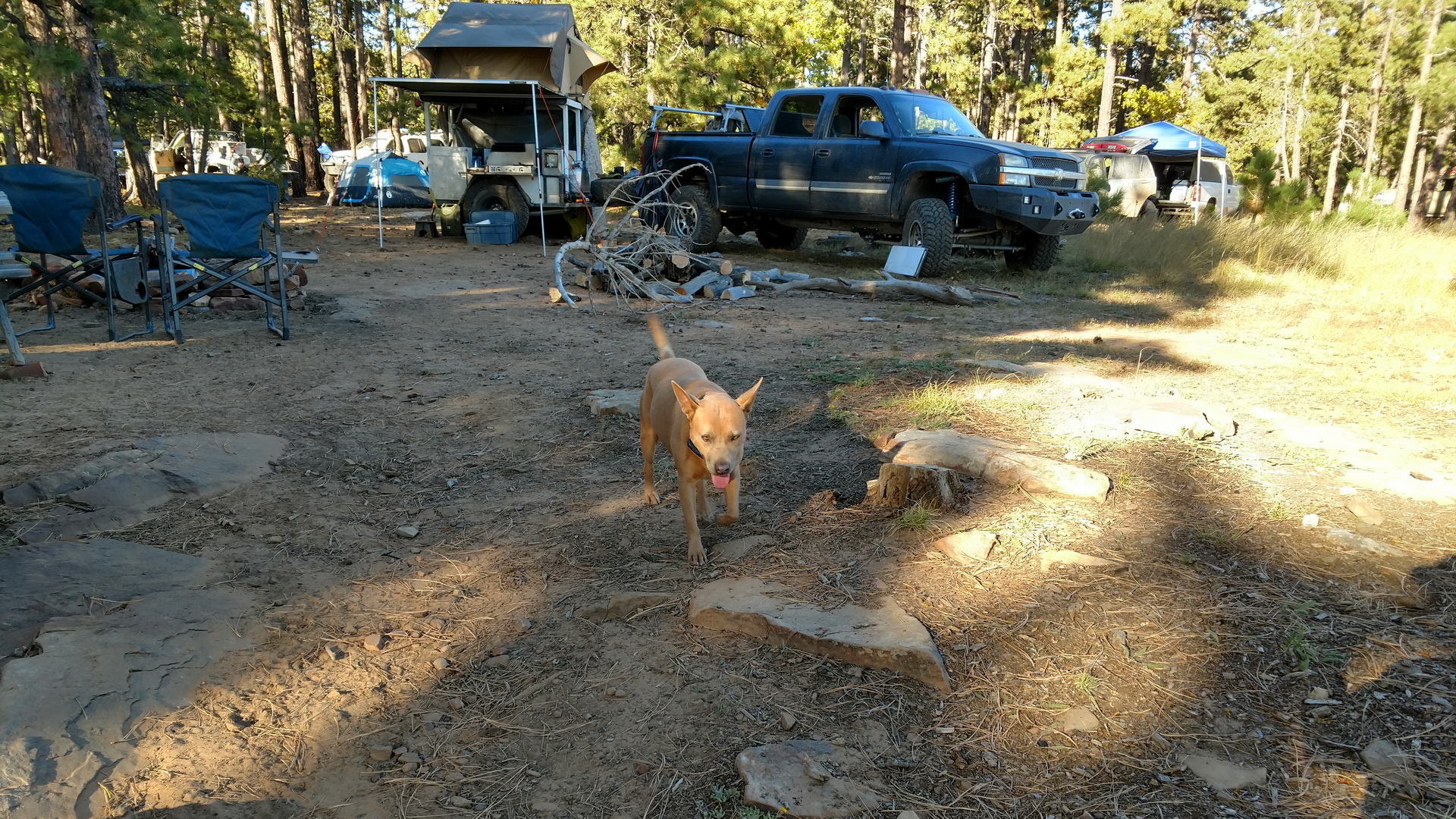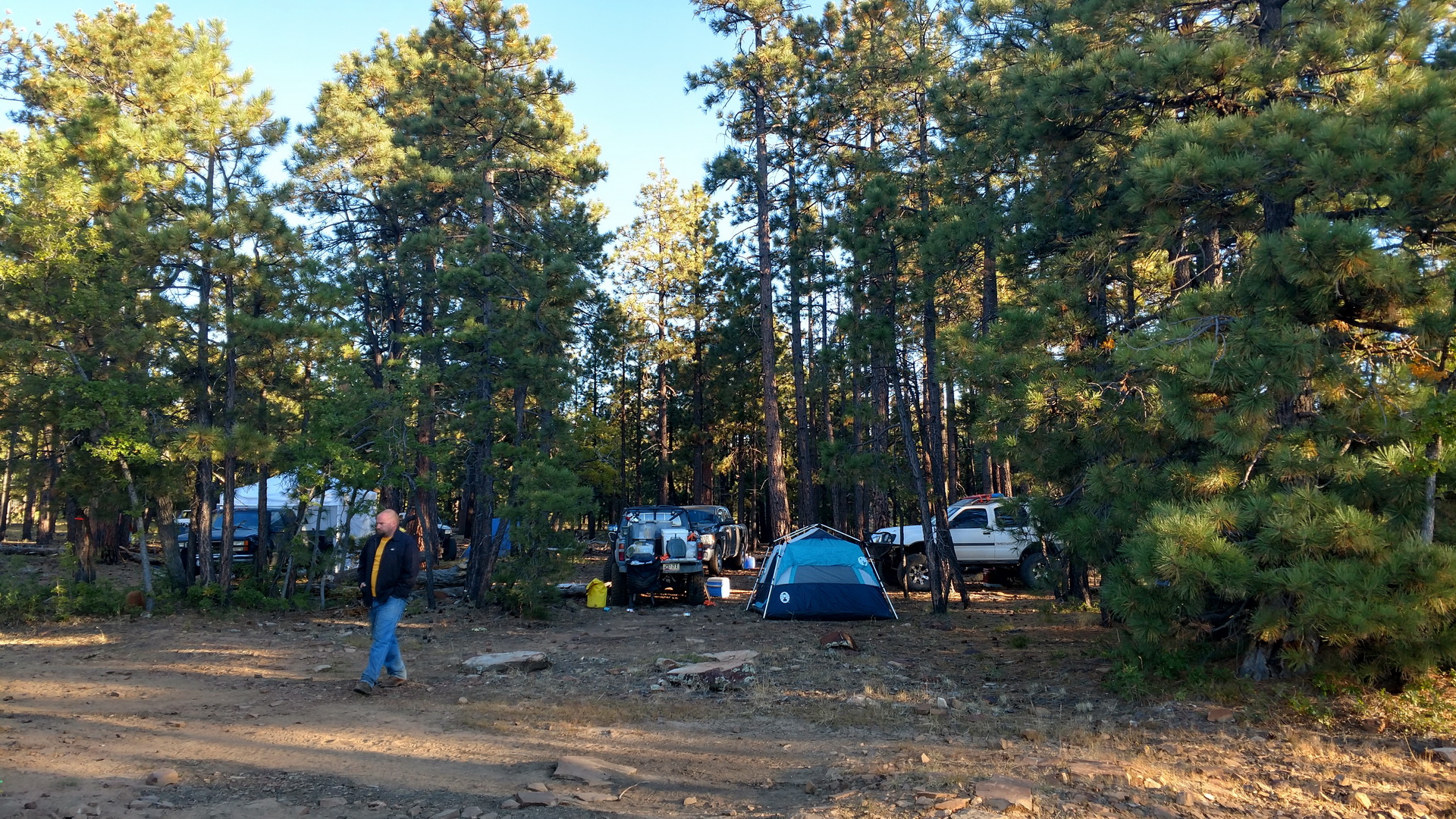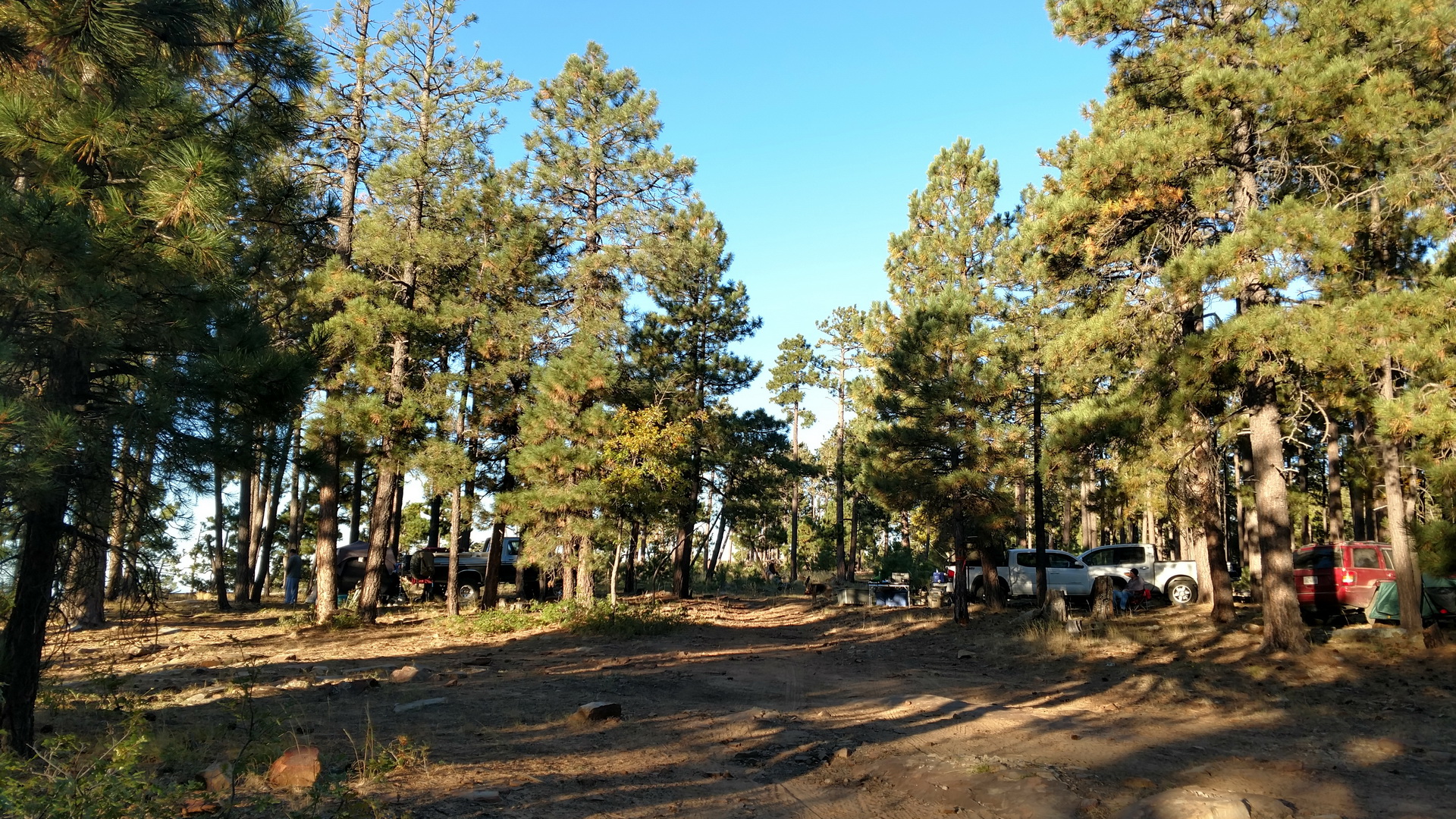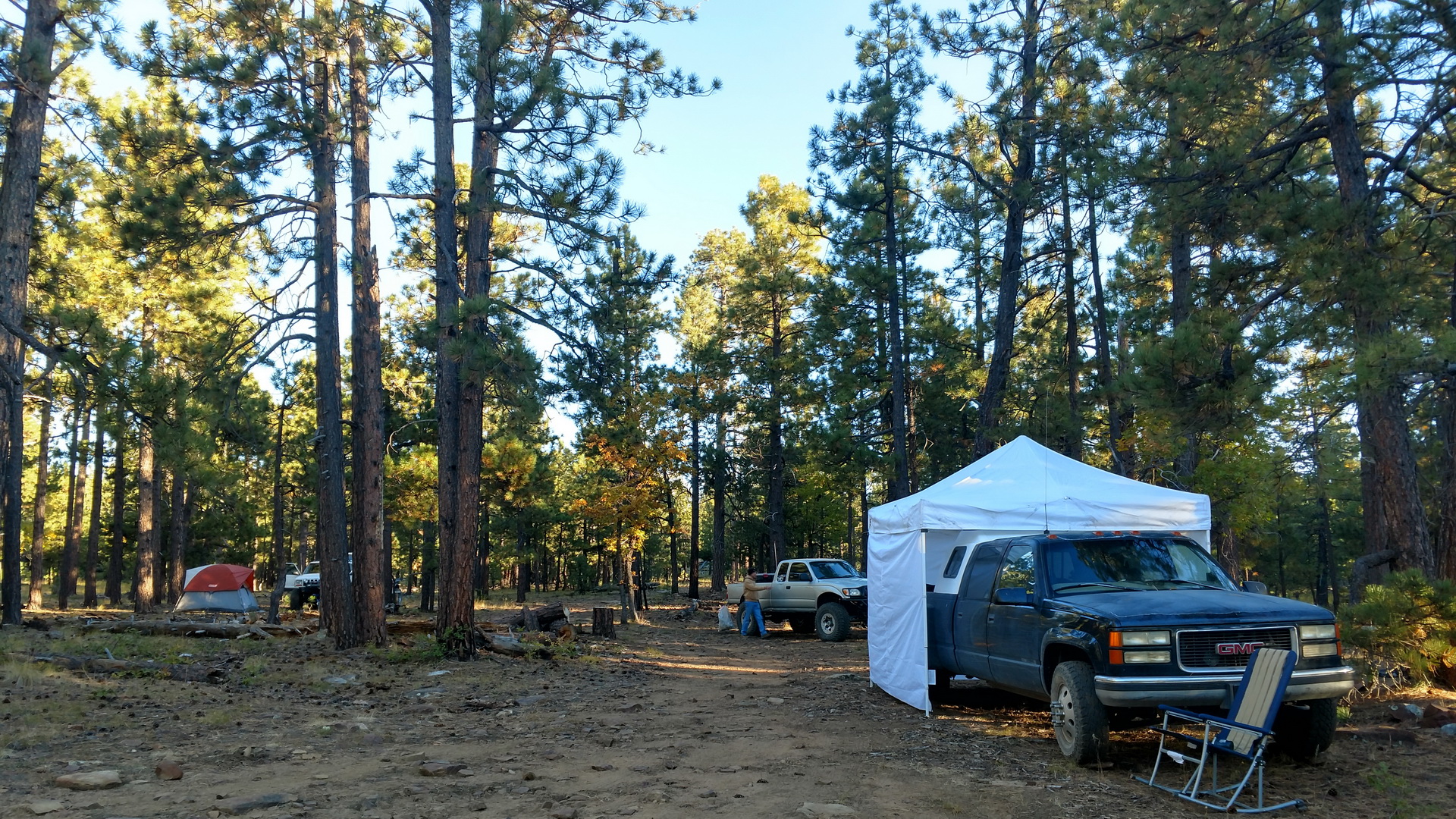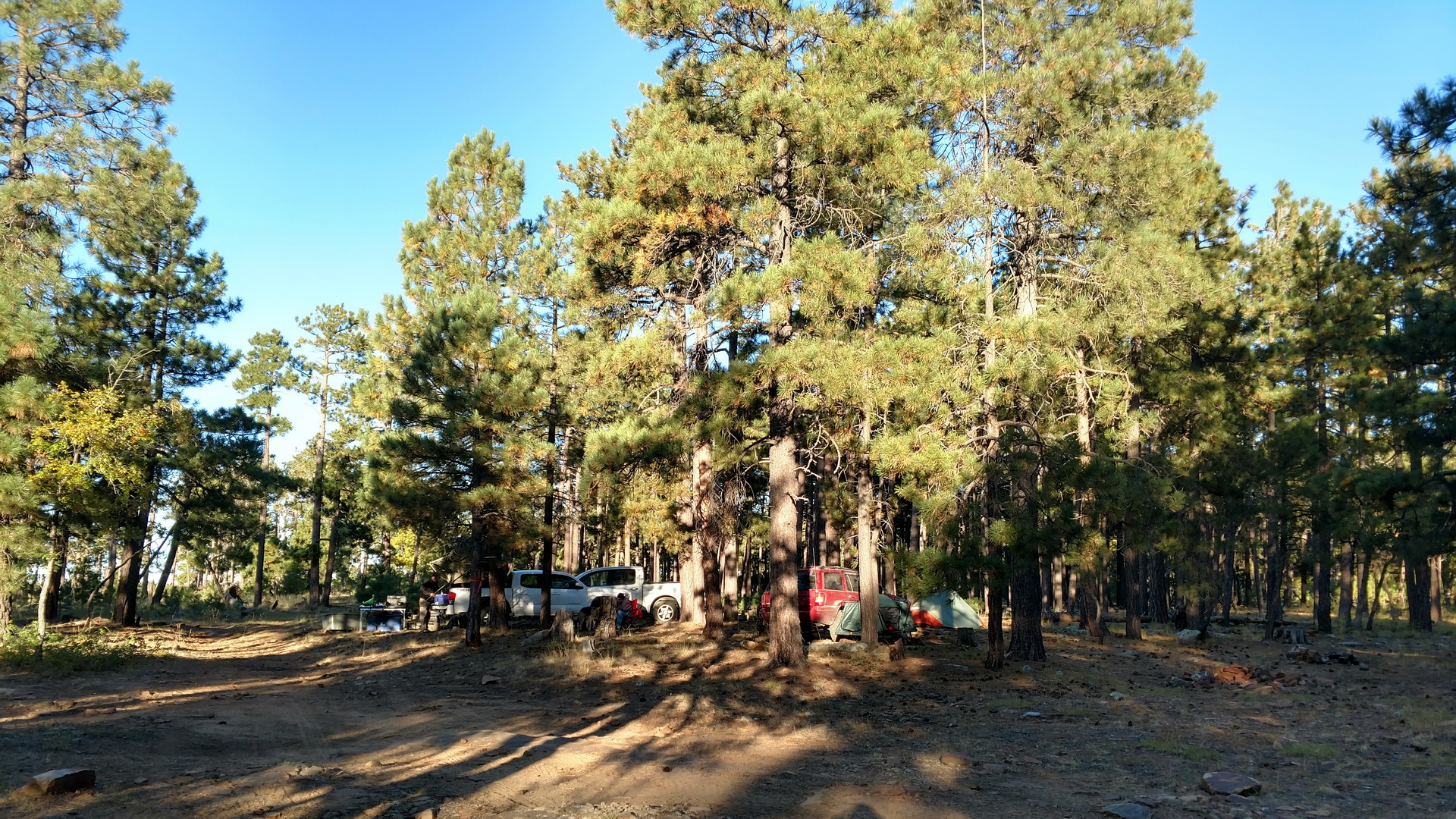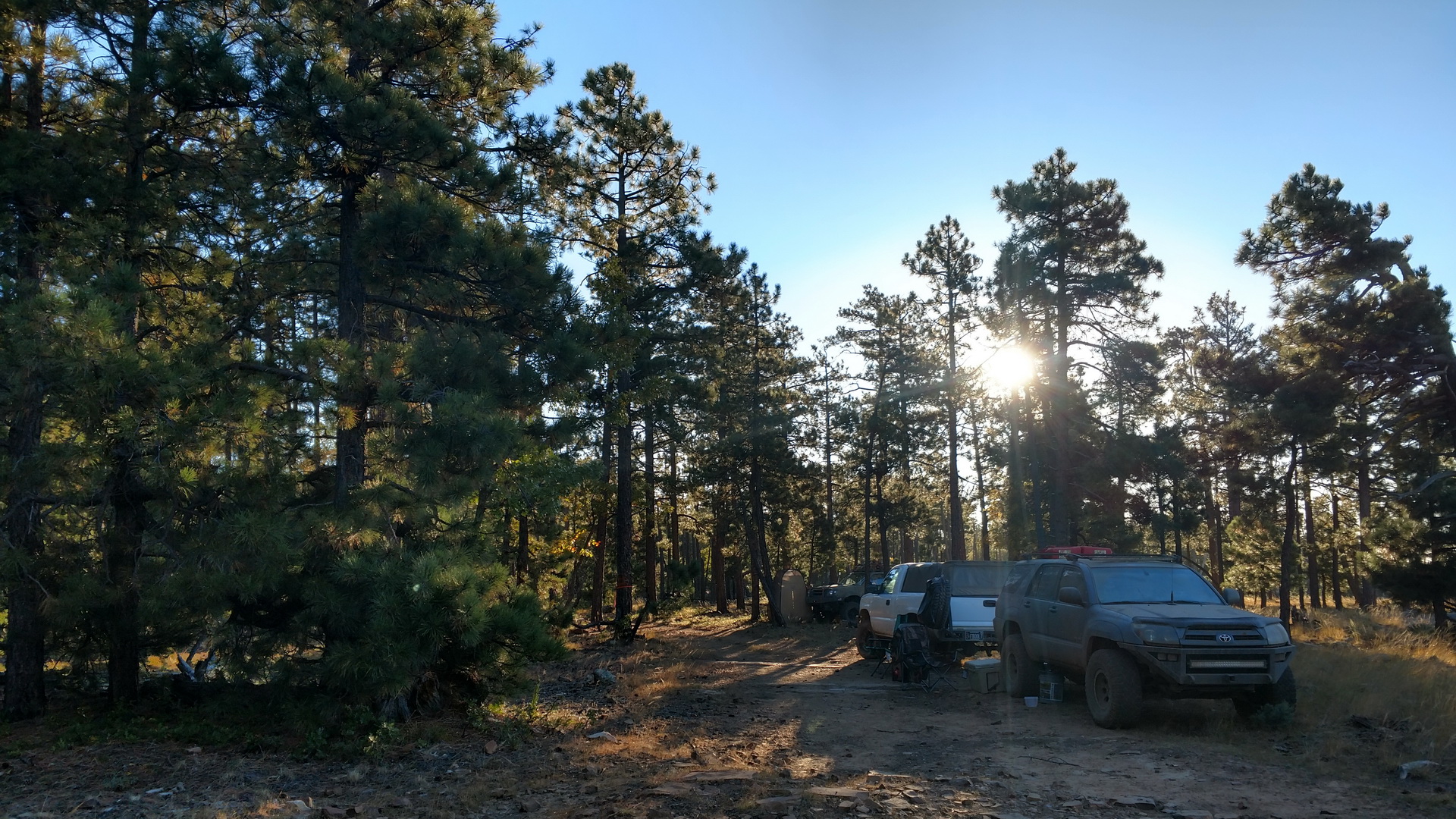 We headed out in the morning West across rim road 300 taking a couple loops North meandering through the forest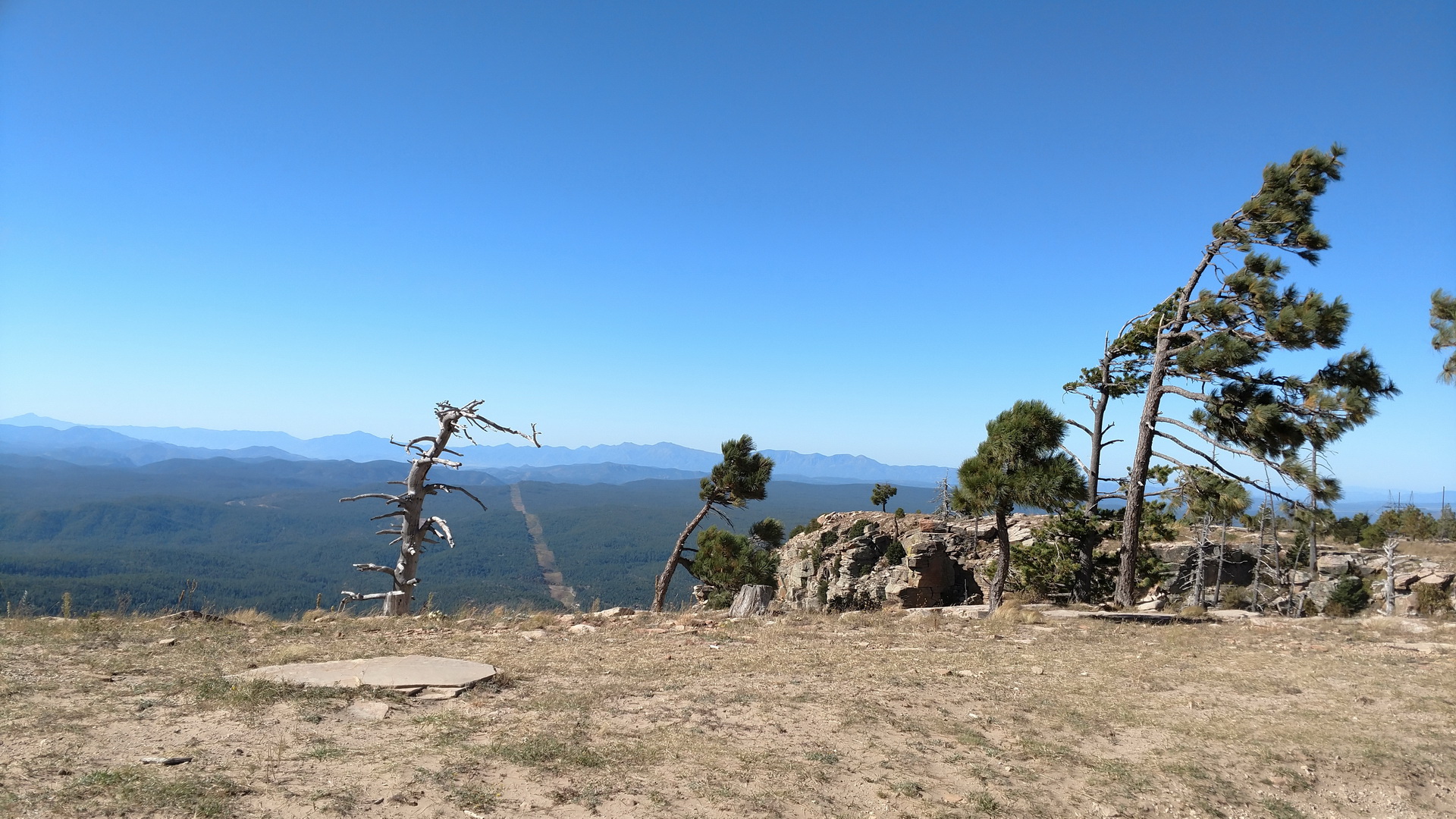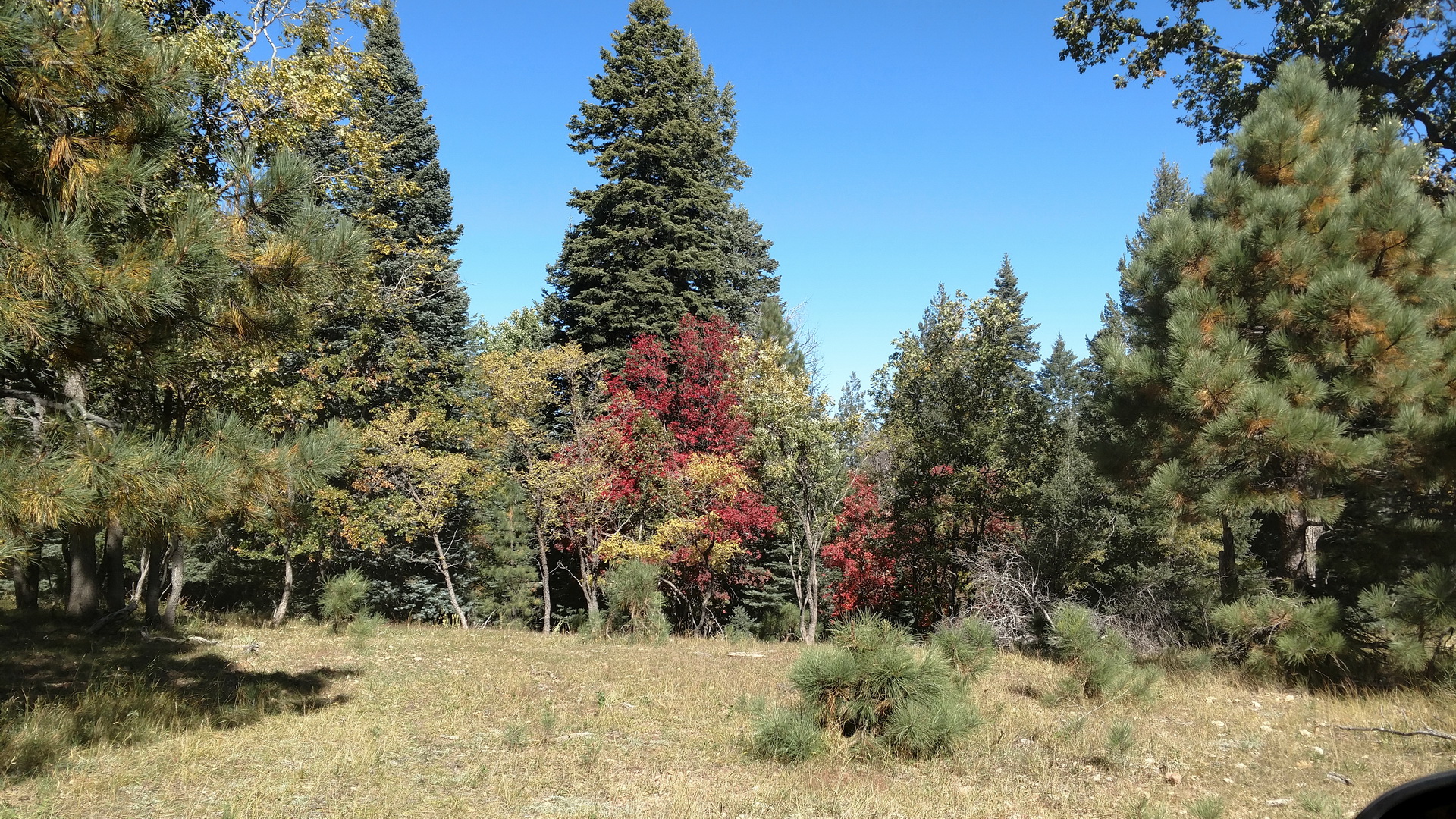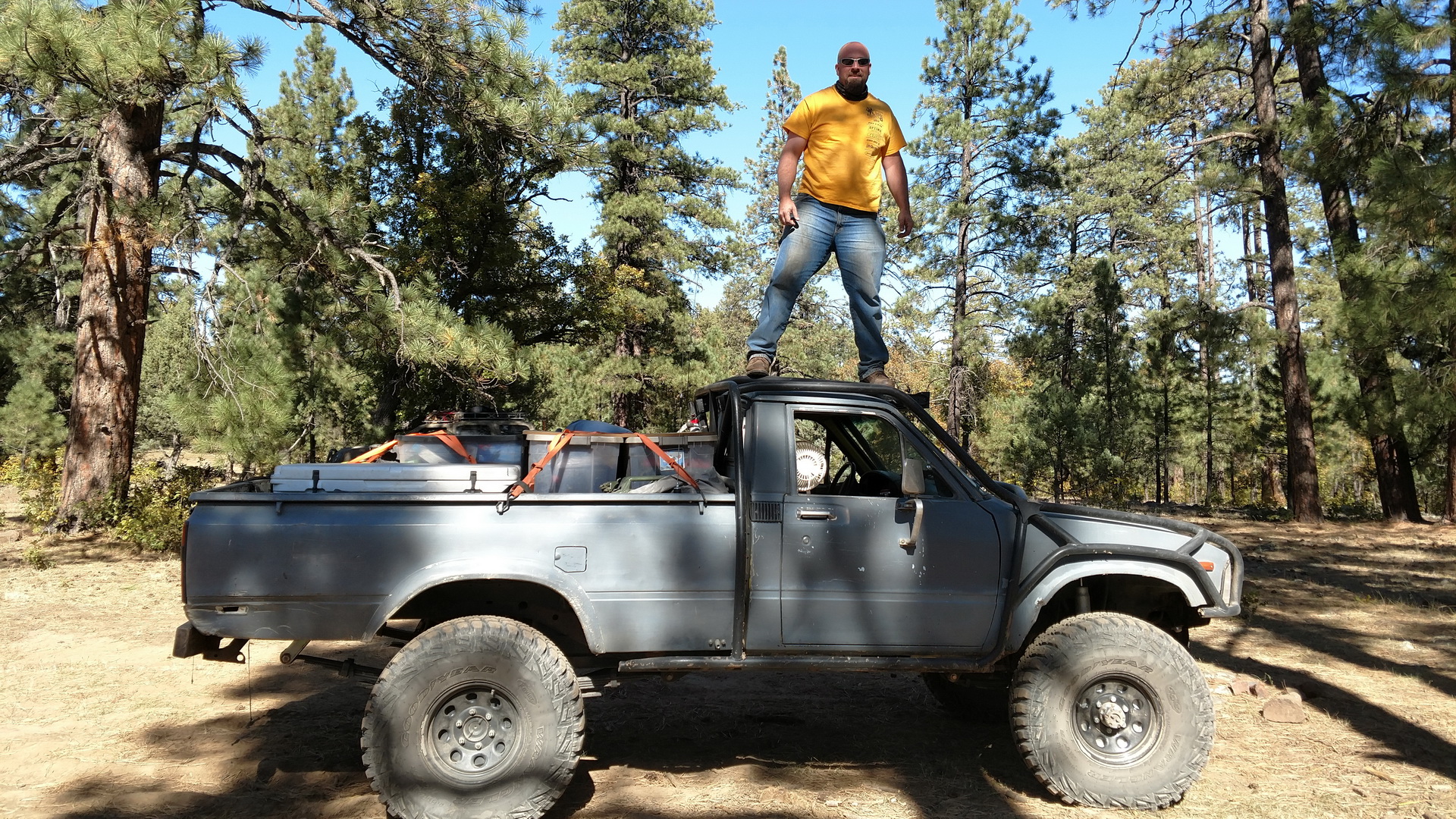 We stopped at Clint's Well for fuel then headed out towards Clear Creek. We stopped for a late lunch at a hiking trailhead for Clear Creek, some people hiked down, others headed towards camp. We decided to be lazy and headed to camp.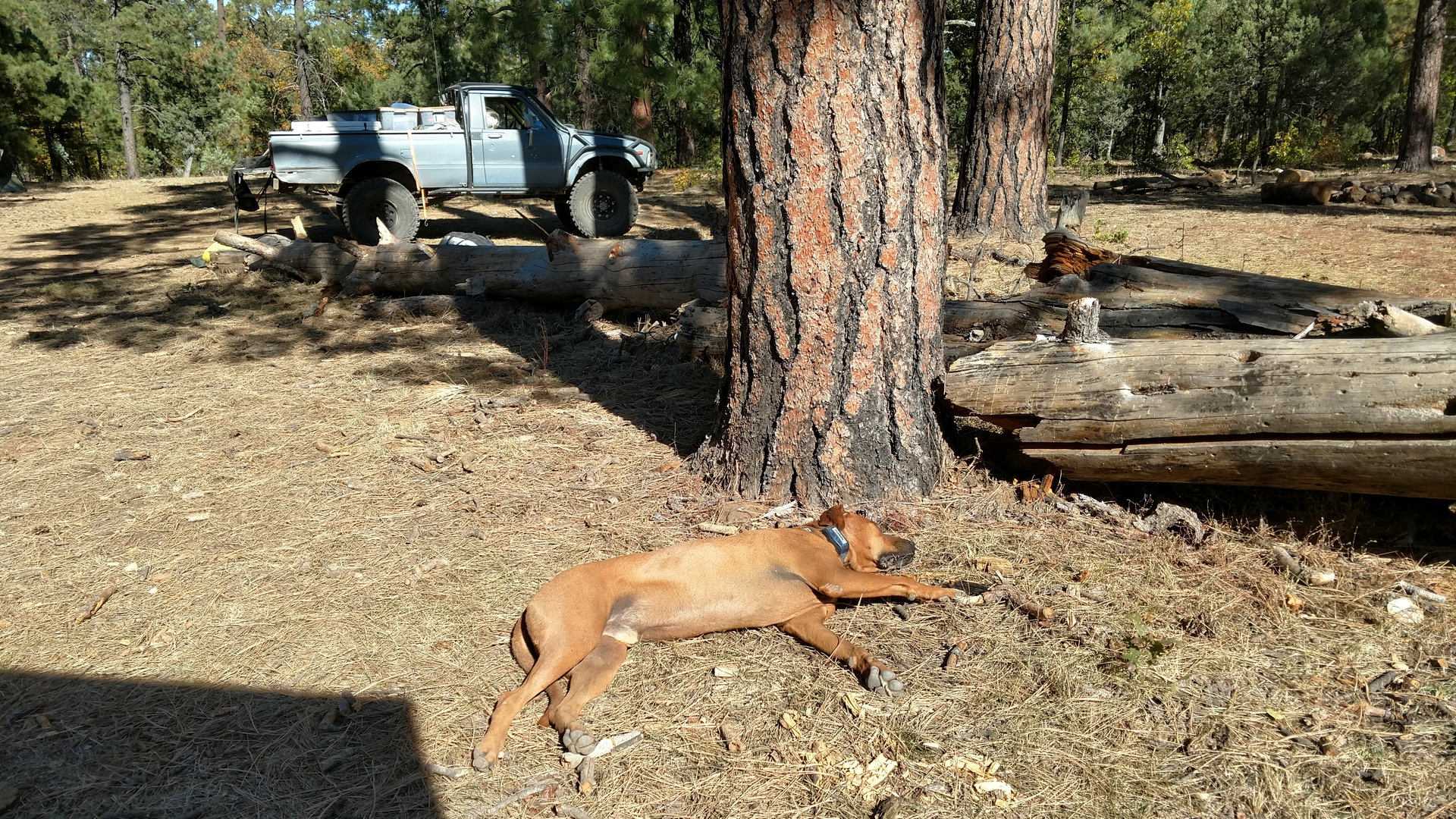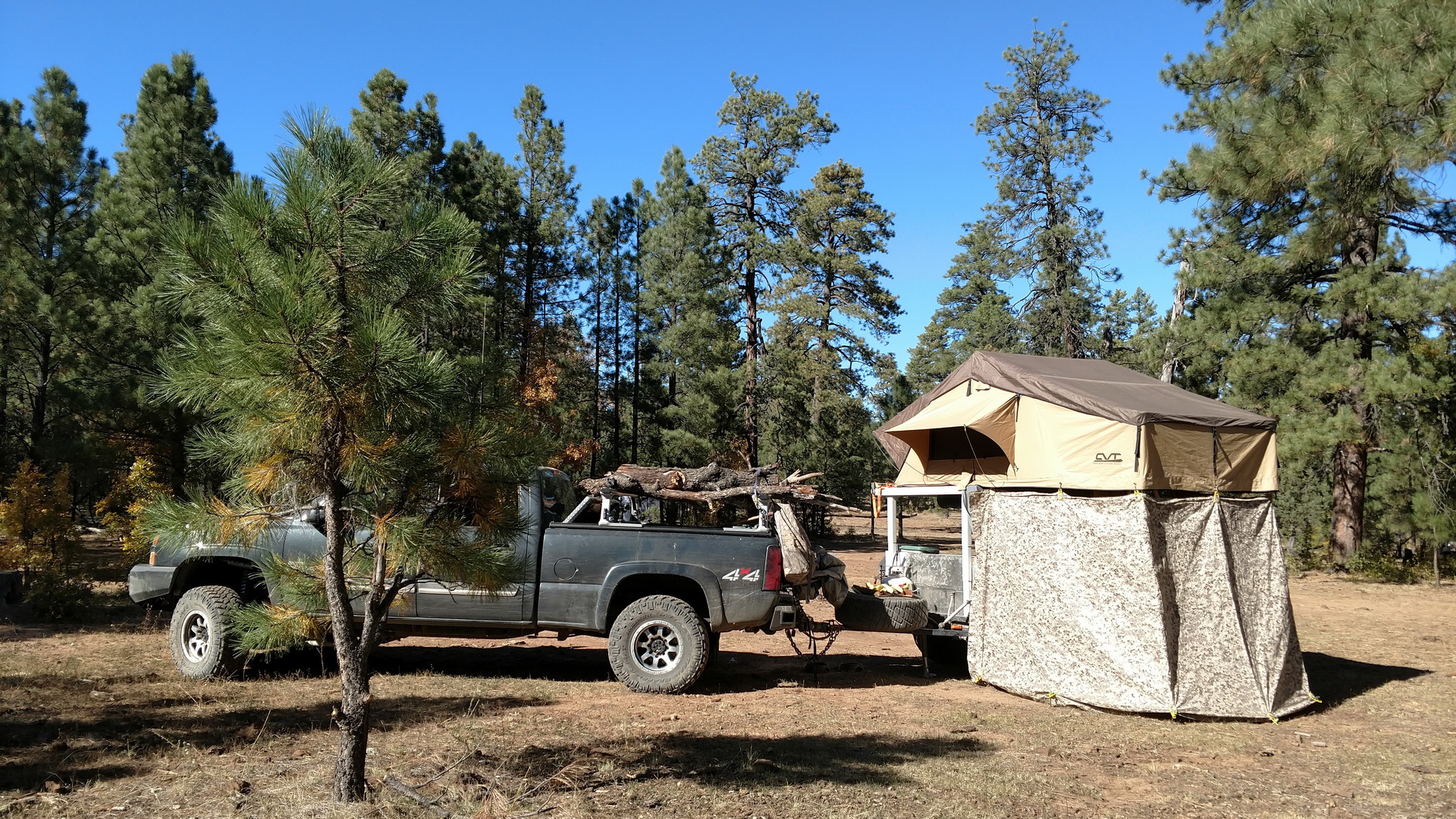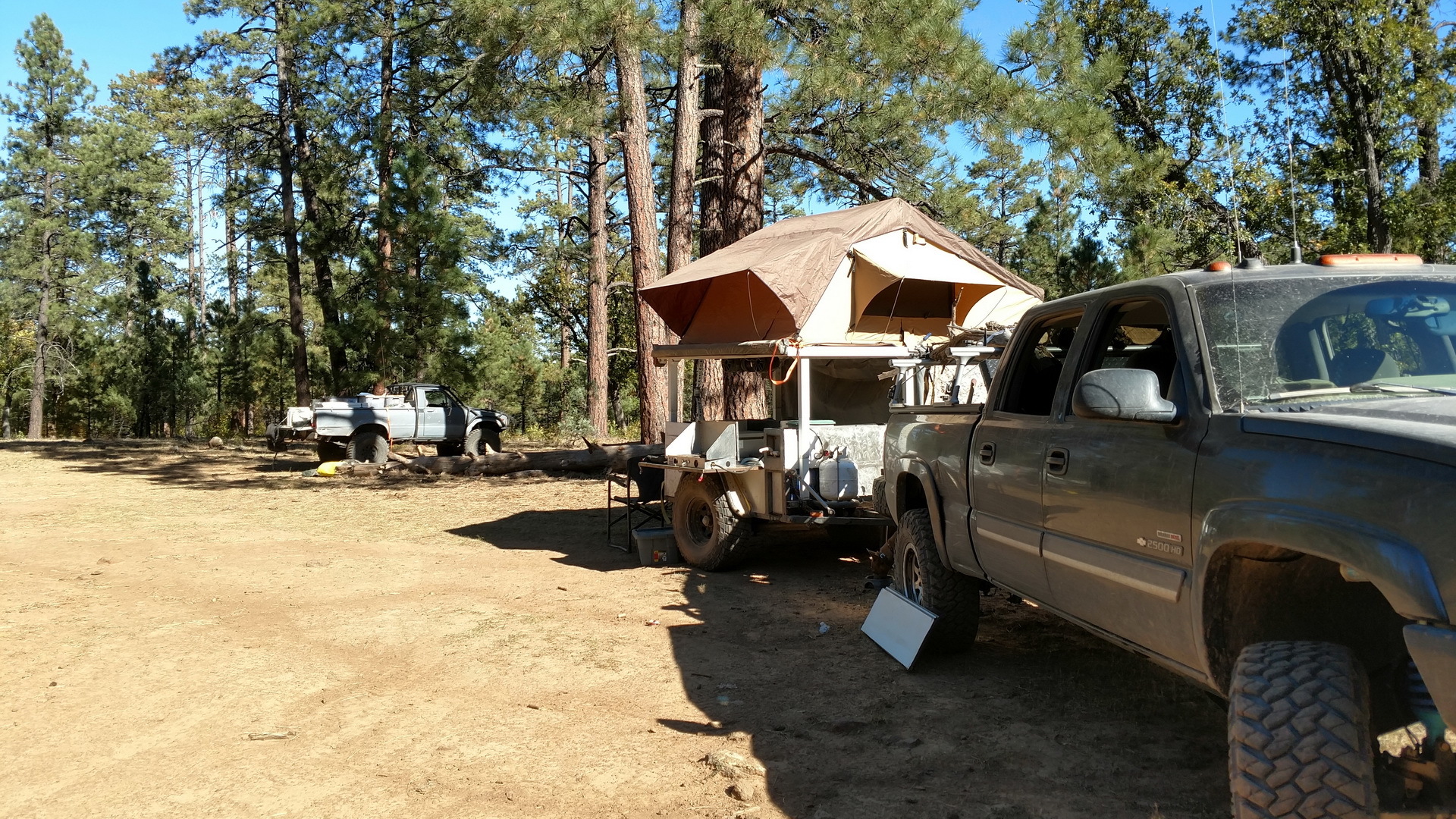 We headed West in the morning and started getting into the bumpy trails heading towards Camp Verde.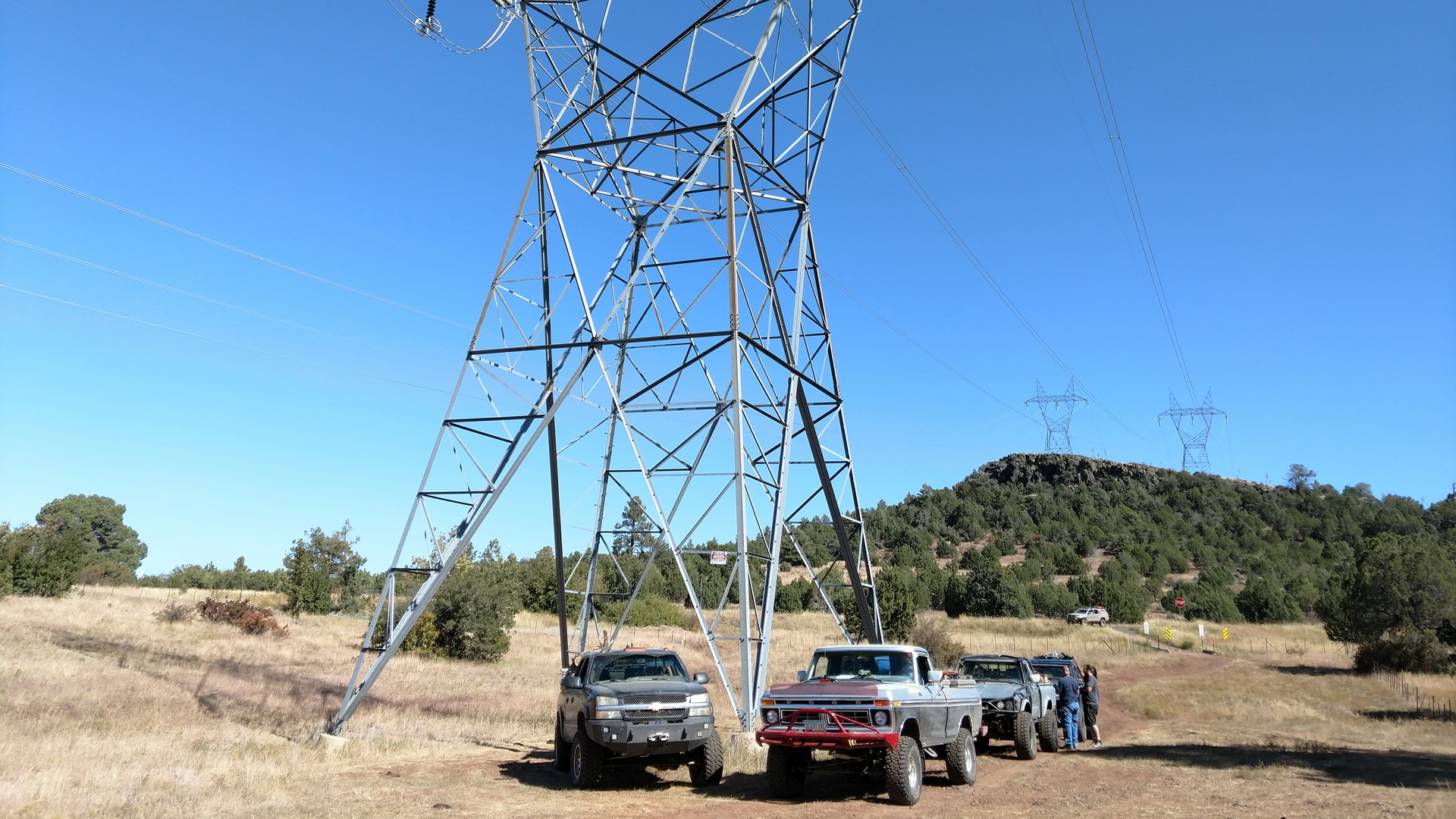 After we passed camp Verde we headed North by Wet Beaver Creek and on to our next campsite.