I'm going to try to tell the story of our awesome trip in this thread. It will take a few days (or weeks) for me to go through all the pictures and videos and get them all up here, but I want to document the trip for your enjoyment.
We started out the trip with our newly finished and packed trailer driving 307 miles from Chandler to Page via Payson. We hit a pretty major storm on the way, but when we got to page we were nice and clean and feeling good. I reset my trip odometer here: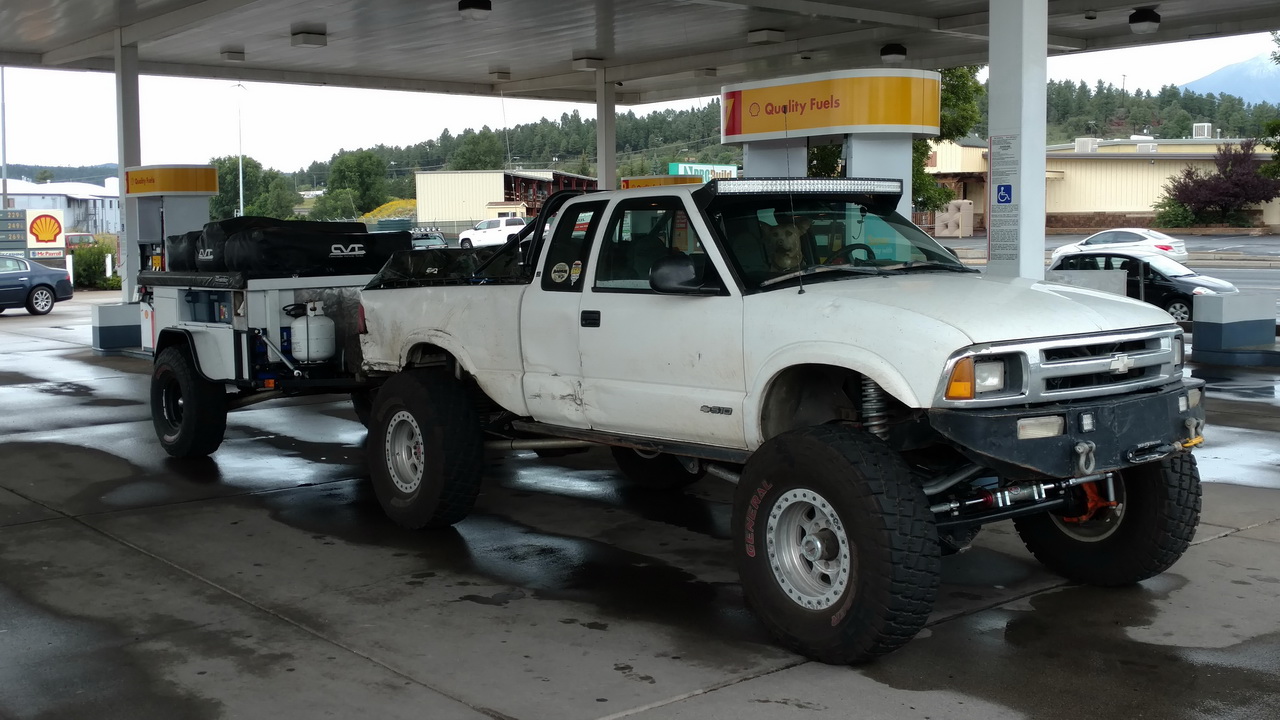 Things started out pretty rocky, when we were in page I noticed a power steering leak at the low pressure fitting on the steering servo. I tightened it up, hit a car wash to clean up the oil and headed to the trailhead. As I was pulling off the freeway onto the dirt, the pump started screaming. The return line AN fitting had cracked, luckily I had fluid and a replacement fitting. Our friend Dennis showed up while we were repairing the truck and joined us for the long trail in to Alstrom Point, the first campsite for the AZ Run. The storm that hit us, also hit Northern AZ and Southern UT making a ton of mud. The truck lost it's shiny clean look pretty quickly: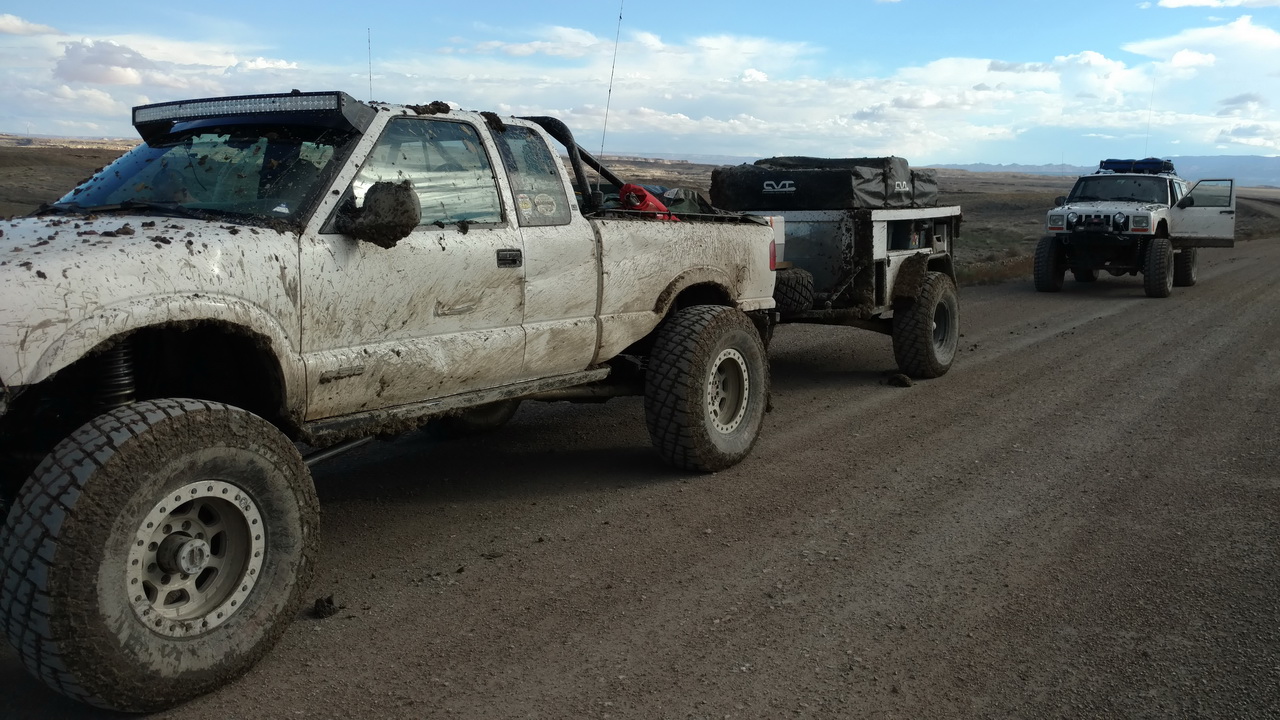 One of the many little jobs I didn't get a chance to take care of prior to the start of the run was the broken passenger side mud flap (oops)...: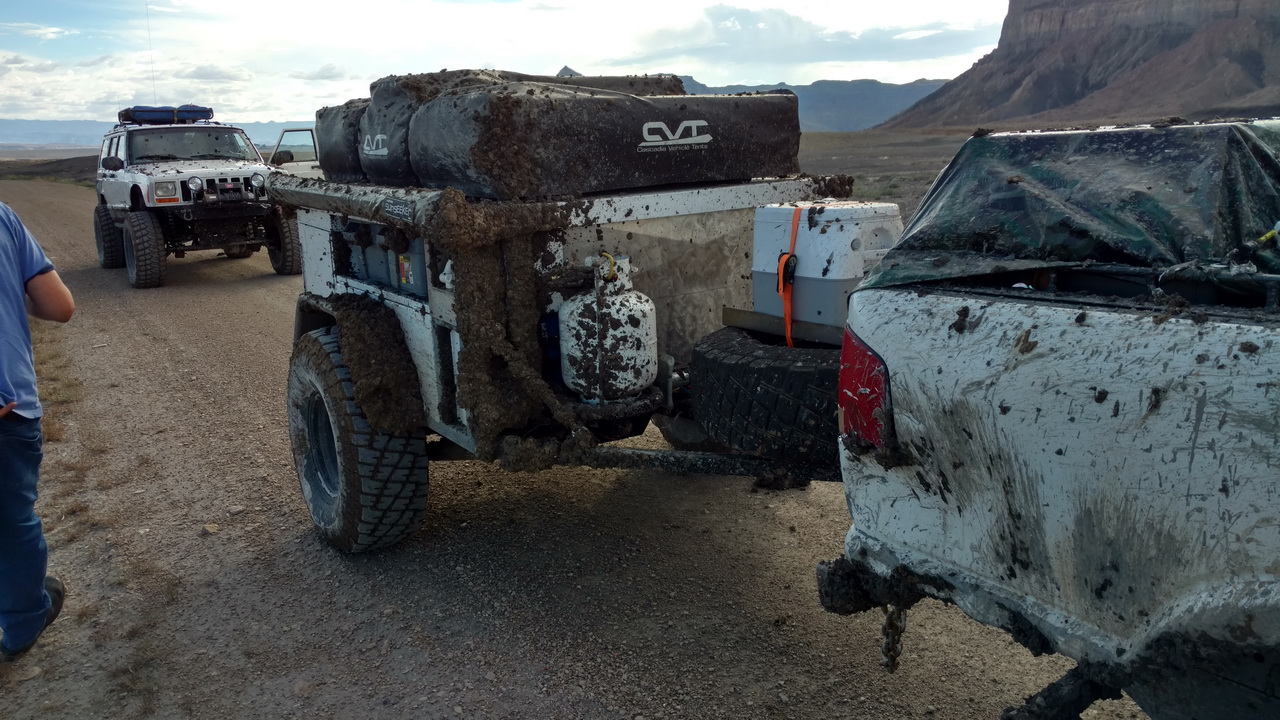 Here we are a few miles from camp at the first overlook: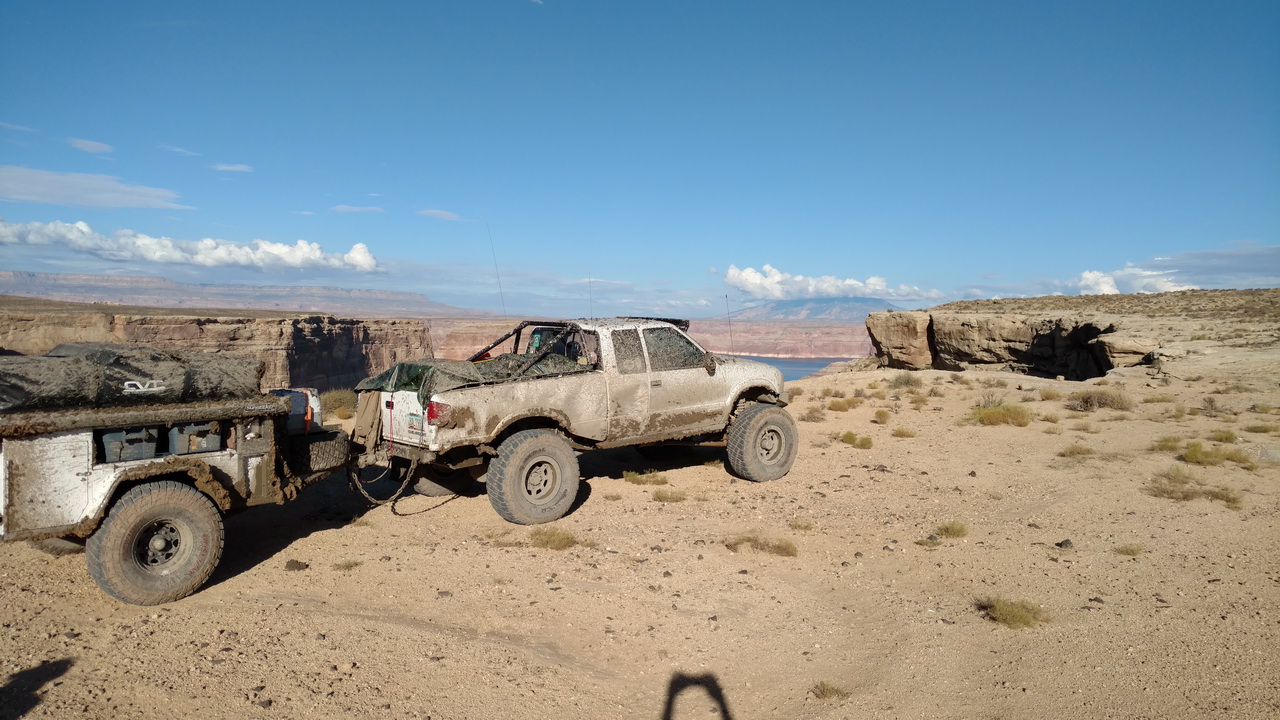 Slick is checking out the cliff edge, he's braver than we are: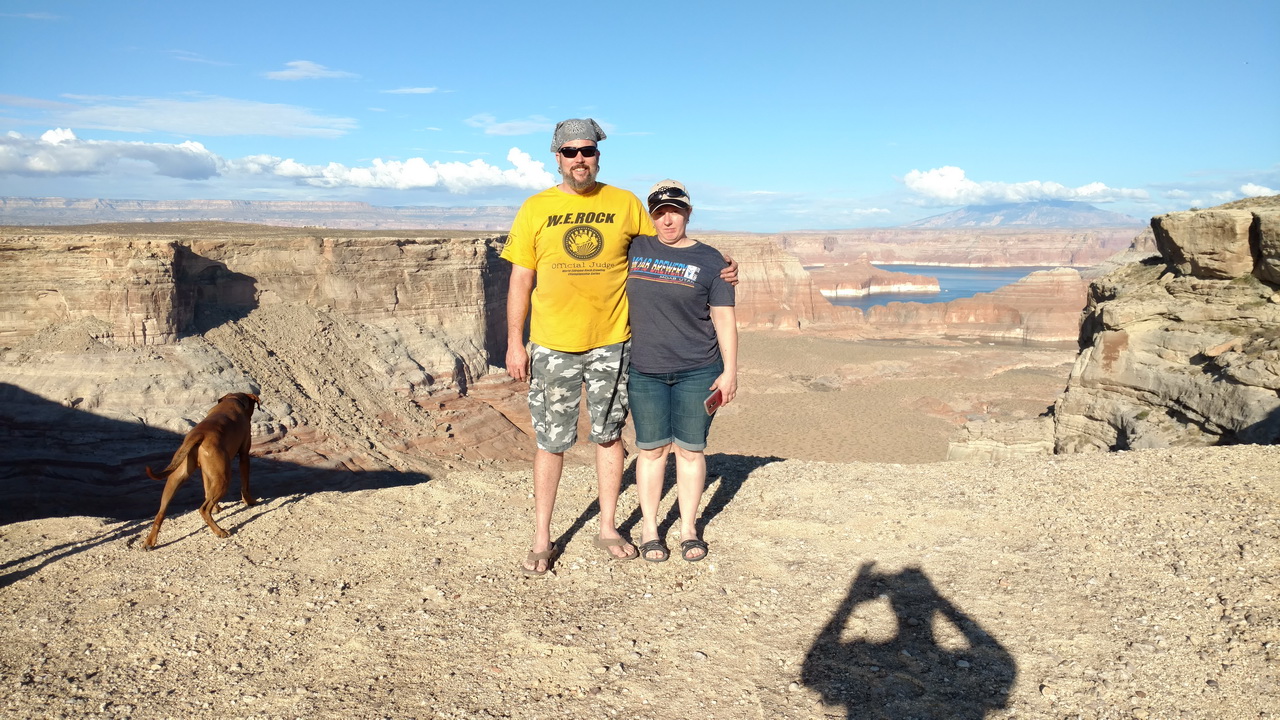 Here's campsite #1 of many on the first night of our trip: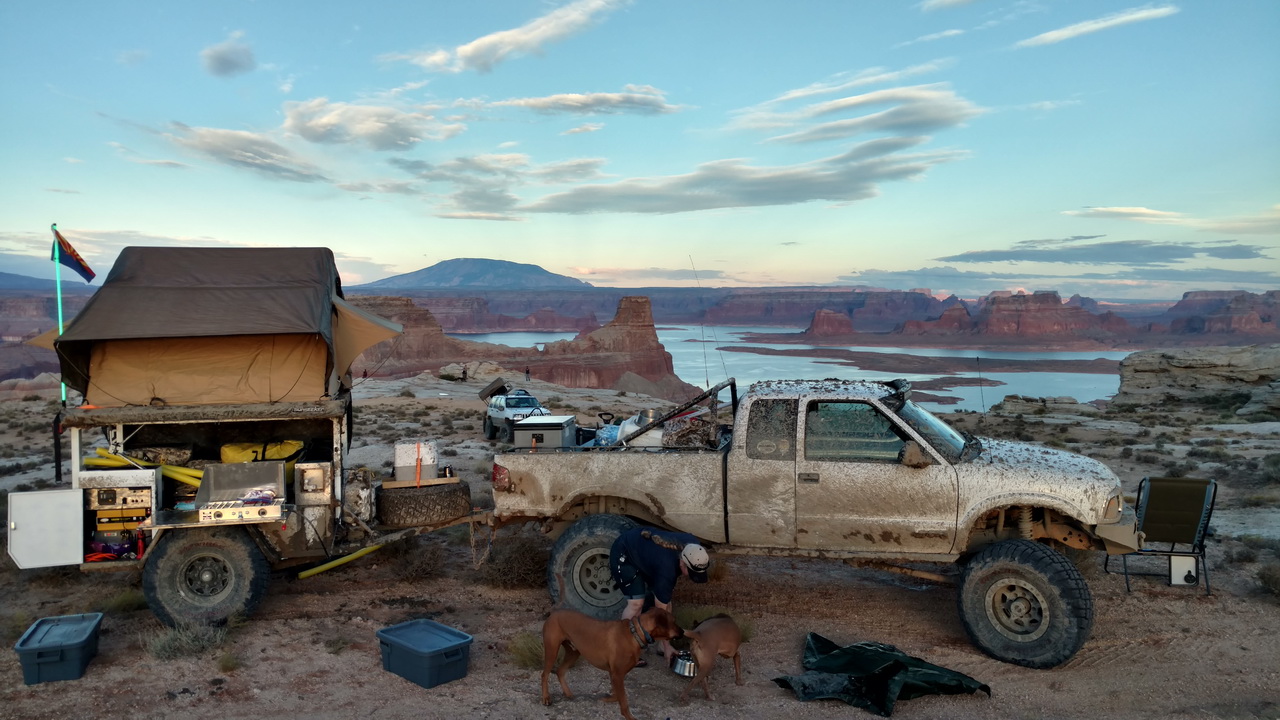 This is all I'm going to get for today, hopefully I'll have time to go through some more stuff tomorrow, but I have a work event so I'm not sure I will.